McCall, Idaho is an outdoor adventure hub with tons of outdoor activities to do and beautiful places to see while you're here. Visiting McCall in the summer is one of the best times of the year to have an epic adventure in Idaho.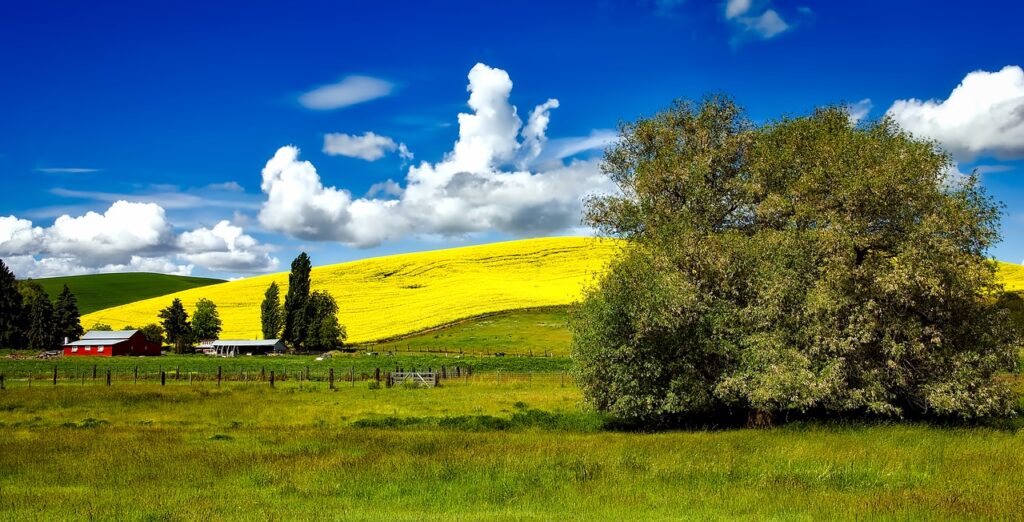 HIKING IN MCCALL, IDAHO
Hiking is not only one of the best summer outdoor activities in McCall, but also a great way to take it all in. Get out on the trail in McCall with a hike through the beautiful Douglas Fir tree-filled forests alongside rivers and streams. Check out these two while you're in town:
Goose Creek Falls
Located near the base of Brundage Mountain and accessible from Last Chance Campground, this moderate 3 mile hike is a popular spot for good reason. Waterfalls, steady incline and breathtaking scenery makes this quick walk in the woods a must-see while in Idaho. Read more here by clicking here: https://www.theguardian.com/us-news
Louie Lake / Boulder Lake Loop
This hike combines the Boulder Lake Trail #105 with Louie Lake Trail making for a 7-mile loop. It provides access to three different lakes without too much effort and amazing views, with a free car campground at the trailhead.
We love a good road trip and there's no better kind than a scenic backcountry drive in McCall during the summer. Map out your most picturesque route as you make your way in or out of McCall. Here are a few great options.
Take The Scenic Byway From McCall To Stanley
Heading out of town? Drive the scenic byway from McCall to Stanley and make sure you bring your camera. This three hour-long route takes you past beautiful Lake Cascade and snakes alongside the Payette River on Highway 55 for 158 miles. Stop for views at Rainbow Bridge, Smith's Ferry, and Boise National Forest before turning off on Route 21 to get to Stanley. Once you turn on Highway 21, keep an eye out for roadside hot springs.
Drive To Riggins, Idaho
Another option is to take a scenic drive out to Riggins, Idaho nestled in a canyon near the Salmon River. Here you can hike Rapid River Trail that skirts along the river and offers some vertical gain that opens up to beautiful views of the area.
Road Trip To Yellow Pine
Yellow Pine is a cool destination point that offers camping, hiking, biking and horseback riding. This tiny, remote town is nestled in between the Payette and Boise National Forest. Sunny skies and warm weather makes this road trip a top summer outdoor activity when visiting McCall.
GO MOUNTAIN BIKING IN MCCALL, IDAHO
Bring your bike or rent one while you're in town because you won't want to miss out on the famous single and double tracks near McCall. It's one of the best summer outdoor activities in McCall for the scenery and quality of the trails — plus, it's suitable for hardcore mountain bikers or people who just want to try it out. Here are some of the best mountain biking spots in McCall.
Tamarack Bike Path
The Tamarack Resort's version of fun in the summer consists of tons of lift-access single track and is totally worth a visit. Check out our guide to skiing Tamarack during the wintertime.
Brundage Mountain Bike Path
Spend the day cruising around Brundage Mountain's bike paths that are suitable for all levels of mountain bikers. You can head up the lift and bike down or, for a more hardcore type 2 kind of fun, bike up and down the trails.
Jug Mountain Ranch
Ride around McCall's world-class, singletrack mountain biking trails free of charge. The terrain offers something for everyone whether you're a beginner out to enjoy the rolling, buffed out singletrack, to an expert looking for technical features or fast flowy descents. Rent a bike at Jug Mountain or bring your own set of wheels.
Eagles Nest Trail
Take the out and back 14 mile-long single track located in the town just south called Cascade, Idaho. It's a fun combo of easygoing trails with steep and technical sections, plus a little climbing for good measure.
Payette National Forest
Visitors can hike or bike the 11 mile-long loop trail at Loon Lake (just a heads up that it does get crowded in the summer) and the brand new biking and hiking Payette Lake Rim Trail that's also 11 miles long for picturesque mountain and lake views. For those looking for a shorter, more challenging trail with some technical features, take your bike to Goose Creek which is accessible from Last Chance Campground by bike, as well as by foot.
There are lots of lakes and rivers worth a visit throughout all of Idaho. While the state is definitely a go-to for mountain lovers, it's also a haven for water lovers as well. No surprise that the summer is prime time for enjoying Idaho's beautiful water spots outdoors. Here are some ideas for your next trip.
Go Boating On Payette Lake
The town of McCall is situated on the southern banks of Payette Lake. Great for kayakers, fishers, swimmers and lake lovers alike, Payette gives the resort town its picture perfect backdrop.
Paddle The Upper North Fork Of The Payette River
This flatwater section of the Payette River is located at the north end of Payette Lake. It's a great place to search for moose and other wildlife while taking in the sights and sounds of the river. If you don't have your own boat, Backwoods Adventures rents kayaks, canoes, and stand-up paddle boards.
Go Whitewater Rafting On The Payette River
There are a ton of options for water lovers on the Payette River, depending on what kind of adventure you're up for and where you launch. Half day and full day whitewater rafting trips with Tamarack Rafting depart daily from Tamarack Resort May through mid-September and cover the beautiful and exciting Cabarton stretch of the Payette River. Their experienced guides are super professional and will set you up for a good time regardless of your skill level.